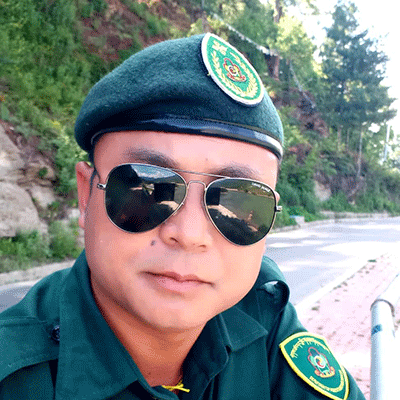 Tashi Dhendup
Hi, I'm Mr. Tashi Dhendup, working as a Sr. Forest Ranger-II in Divisional Forest Office, Bumthang, under Department of Forests and Park Services, Ministry of Agriculture and Forests in Bhutan.
I would like to take this privilege to thank Bhutan Study West (BSW) for guiding me in every step and making my dream a successful one. With so much effort, BSW has played a dynamic role in fulfilling my most awaited dreams to pursue Master degree at the University of Newcastle, Australia.
BSW has also enabled many Bhutanese from different professional backgrounds to undertake various levels of studies in Australia and I no doubt that one day BSW will be the topmost priority for Bhutanese to seek career opportunities support center in the future.
Tashi Dhendup
Sr. Forest Ranger II, DFO, Bumthang